CAR HIRE WITH DRIVER SERVICE IN ROME AND PROVINCE
SANDRO SANTILLI AUTONOLEGGIO SERVICE IS THE MOST RELIABLE, EASIEST AND SAFEST SOLUTION
FOR BUSINESS TRIPS, EVENTS, CEREMONIES AND PERSONAL TRAVEL.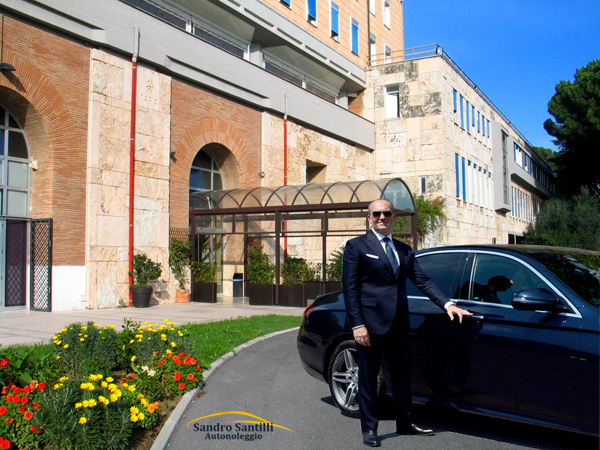 SANDRO SANTILLI AUTONOLEGGIO
put at your disposal a professional driver and higher class cars with the maximum comfort, elegance and confidential nature: you can choose between a luxury Mercedes-Benz E-Class or a comfortable and spacious Mercedes-Benz V-Class.
Vehicles are inspected with the greatest care to ensure that customers have a peaceful and safe journey.
My essential requirements are courtesy, experience and professional competence.
Check Fares and ask for a Quote.

SANDRO SANTILLI AUTONOLEGGIO SERVICES
CAR HIRE WITH DRIVER SERVICE IN ROME AND PROVINCE
Wedding